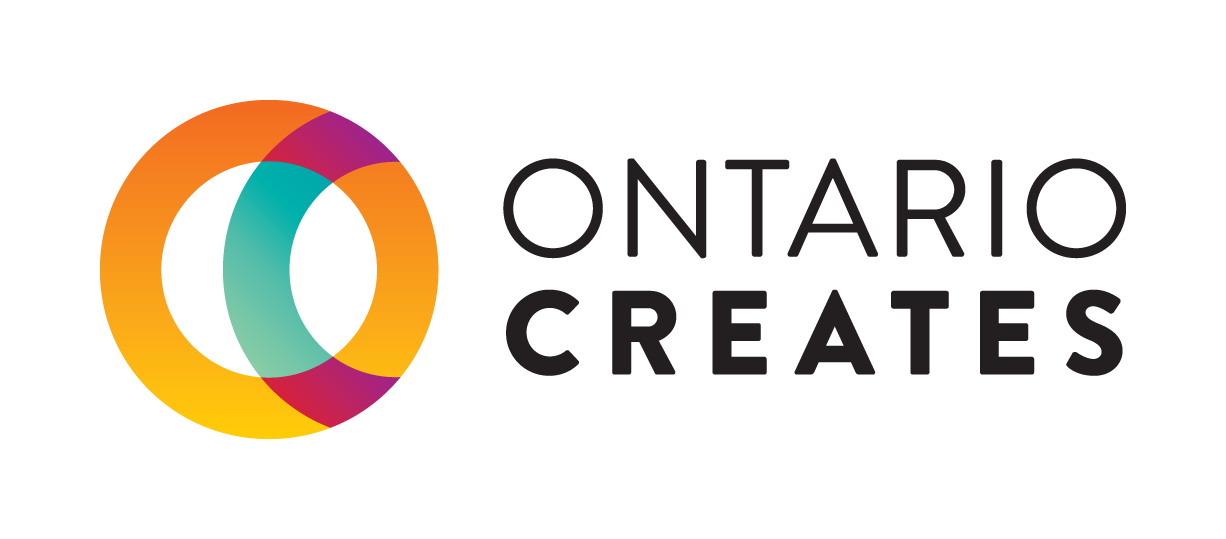 Film Fund - Production
FUNDING DEADLINES
Film & TV :
Film Fund - Development
Deadline
November 30, 2021
5:00 PM EST
Film & TV :
Export Fund – Film & Television
Deadline 1
May 11, 2021
5:00 PM EST
Film & TV :
Film Fund- Production
Cycle 1
March 10, 2021
5:00 PM EST
Cycle 2
July 7, 2021
5:00 PM EST
Cycle 3
November 17, 2021
5:00 PM EST
The Ontario Creates Film Fund is intended to increase the level of domestic feature film production in Ontario. It provides support to Ontario producers for feature film projects with development and production financing.

The Ontario Creates Film Fund supports a range of projects across genres with both industrial and cultural benefits. Ontario Creates measures the results of the Ontario Creates Film Fund primarily based on net benefit from the proposed project to the province which includes but is not limited to return on investment and jobs created in the Ontario film industry.

The Film Fund also provides enhanced support for films with diverse elements. See guidelines for more information.
The 2022-23 Film Fund Production program includes administrative updates. Please read the program guidelines thoroughly.
Film Fund - Production
Program Deadlines 2022-23


CYCLE 2: July 14, 2022 5:00 PM EST
CYCLE 3: November 17, 2022 5:00 PM EST

A project may be submitted to the Film Fund a maximum of 3 times, after which applications will only be considered in exceptional circumstances. Unsuccessful projects from previous deadlines of the Film Fund may only be resubmitted with the permission of Ontario Creates and must fulfill all deficiencies noted in the previous application.
Funding available
Funding for dramatic features will be capped on a tiered basis according to Ontario spend (labour and non-labour):
| | |
| --- | --- |
| Ontario Spend | Maximum Request |
| $5 M and up | $400 000 |
| $3 M and $4,999 M | $300 000 |
| $1 M and $2,999 M | $250 000 |
Funding for documentary films at all budget levels is capped at $150,000.
The Film Fund will continue to be a last-in participant in production financing. In order to be considered by the jury, 70% of production financing must be in place at the time of application. To calculate the 70%, you may exclude your Ontario Creates ask, and any financing under review from other recognized industry funding programs.
Film Fund applications must be complete at time of submission in order to move forward to the jury review. Applicants will be offered one opportunity to submit updates via a letter in advance of the jury meeting.
All financing must be confirmed within four months of the application deadline and in advance of Ontario Creates' conditional letter of commitment.
NOTE: Full eligibility requirements, including the diversity enhancement, can be found in Ontario Creates Film Fund Production Guidelines. Please read the guidelines completely before beginning your application. Ontario Creates reserves the right to revise Guidelines and Application Forms. Please ensure that you have the current versions before preparing your documentation.
Application Process
Applicants must submit their application to Ontario Creates electronically through the Online Application Portal (OAP): https://apply.ontariocreates.ca
Applicants that do not have a user account on OAP, should go to https://apply.ontariocreates.ca
and click on "Register". For assistance, please see Ontario Creates' website for the "OAP Quick Start Guide".
Applications will be reviewed by Ontario Creates for completeness, eligibility and financial viability.
Applications that pass this initial review will be assessed by an industry jury and Ontario Creates for final funding recommendations.
Decisions are expected to be announced in June 2022 for Cycle 1, October 2022 for Cycle 2 and February 2023 for Cycle 3. Successful applicants must enter into a funding commitment agreement with Ontario Creates within one month of notification.
Ontario Creates reserves the right to withdraw its funding commitment should project financing not be complete within the negotiated time frame, the project no longer meets one or more of the funds eligibility requirements or the project changes significantly from time of initial commitment.
Applications must be received at Ontario Creates offices electronically via the OAP system no later than 5:00 pm, EDT on the date of the deadlines.
Applications that are received after the deadline will not be considered.
It is imperative that applications include all the required materials listed on the application form.
Incomplete applications will not be considered.
Applications for the diversity enhancement must complete and submit a Diversity Enhancement Addendum, available below. The addendum must be provided as part of the film fund application at the time of submission. Addendums will not be accepted after an application has been submitted
If you have questions or would like more information on the Film Fund 2022-23 program, please sign up for an information session below.
Film Fund - Production 2022-23 Information session
Webinar #1 - REGISTRATION CLOSED
| | | |
| --- | --- | --- |
| Date: | | Wednesday June 15, 2022 |
| Time: | | 11:00 a.m. - 12:30 p.m. EST |
| Location: | | Via Zoom |
Film Fund Office Hour - REGISTRATION CLOSED
| | | |
| --- | --- | --- |
| Date: | | Wednesday June 22, 2022 |
| Time: | | 2:00 p.m. -3:00 p.m. EST |
| Location: | | Via Zoom |

Recording of Information Session held on February 2022.

Attending an Information Session is not a substitute for reading the guidelines. Please read the guidelines.
*Note: Online information session participants will receive an invitation via email with a link and password to login and will be able to call in via conference call during the session.

If you are interested in attending an Ontario Creates Information Session but require it be conducted in French please send a request to programs@ontariocreates.ca by Wednesday June 1, 2022 and arrangements will be made to schedule an additional session on an alternate date.
If you are interested in attending an Ontario Creates Information Session and have additional accessibility issues that need to be considered, please contact us as above.
Enquiries:

Program Coordinator, Industry Initiatives
Phone: 416-642-6695
programs@ontariocreates.ca
Enquiries regarding the Online Application Portal (OAP) should be directed to applyhelp@ontariocreates.ca.
To receive notification of upcoming deadlines and program updates, please register here with your complete contact information, including your full name, company name and telephone number, as well as the name of the program that you are interested in.