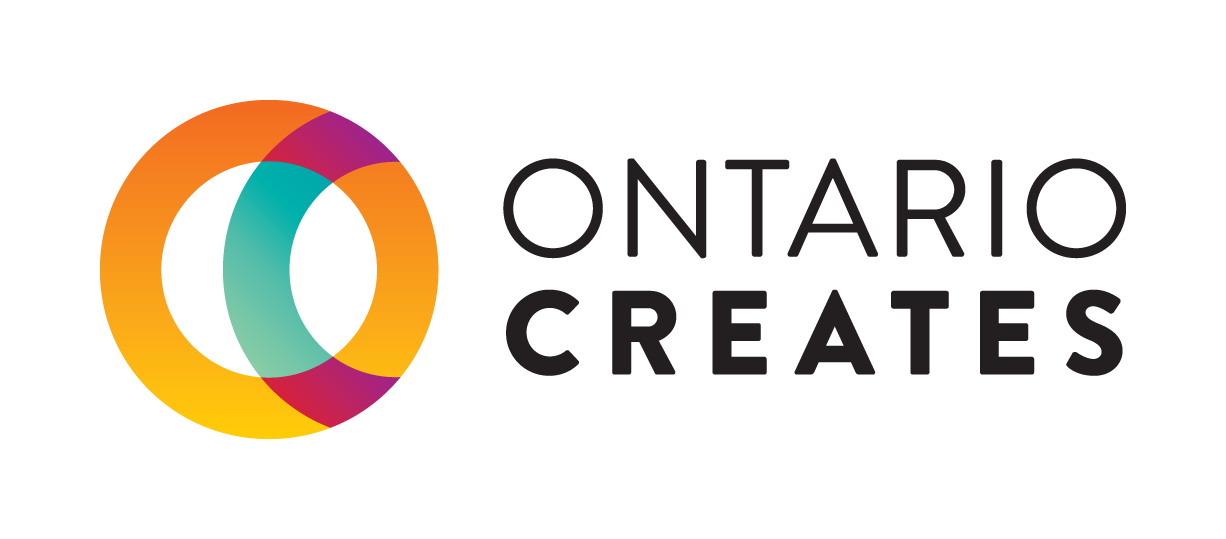 COVID-19 Response Plan
Information for Industry Stakeholders
Updated: July 10, 2020
Overview
Ontario is in Stage Two of its phased re-opening plan. Business activities across the province are re-starting in safe and responsible ways. To contribute to a successful re-opening while ensuring the health and safety of our employees and stakeholders, Ontario Creates' office remains closed, but staff continue to work remotely to maintain business operations, and deliver programs and services to industry stakeholders.
We understand the significant impact that COVID-19 response measures have had on Ontario's creative industries and we have adapted our programs to be responsive to your company's evolving needs during this challenging recovery period. Below is key information about program modifications, mitigation strategies, and links to useful resources. This document will be updated on a regular basis as more information becomes available.
Re-Opening of Ontario's Creative Industries
Stage Two of the Province's re-opening plan includes sound-recording, publishing and distribution; film and television production, post-production, visual effects and animation; and book and periodical production, publishing and distribution.
Public health measures, including physical distancing requirements, remain in place to ensure that workplaces are safe and that employees, cast, crew and communities are protected.
More information about Ontario's phased re-opening plan can be found here: framework for reopening Ontario
More information about health and safety measures for Ontario workplaces can be found here: COVID-19WorkplaceResources
Investment Funds – 2020-21 Programs
2020-21 Programs for the Ontario Music Investment Fund, Film Fund, IDM Fund, Book Fund, Magazine Fund, Export Fund, Industry Development Program, and the Business Intelligence Program are all proceeding as scheduled.
More information about programs and deadlines is available here: ontariocreates.ca
The Online Application Portal, and helpdesk, are operating as usual for applications and reporting.
Monitoring, reporting and milestone payments will continue as usual for all Funds.
Electronic payments only are possible at this time. You can register for payment by direct deposit here: direct deposit.
Fundamental program parameters have not changed, but programs have been modified to allow flexibility in activities so that companies and organizations can apply for the support needed to address their unique requirements at this time. Innovative business strategies are encouraged.
Mid-year changes in response to changing business or industry conditions will also be accommodated.
Multiple program deadlines have been introduced to the Ontario Music Investment Fund for the Music Creation and the Global Market Development streams in recognition that planning may be difficult at this time.
Staff are available for consultation as usual and applicants are encouraged to reach out to staff in advance of submitting an application.
If you have not already given us consent to contact you with program updates and communications, you can sign up here: Ontario Creates Communication Consent
Investment Funds – 2019-20 Commitments
Milestone payments have been fast-tracked ahead of activity completion and reporting.
Flexibility on delivery dates, activity plans, use of committed funds, and project outcomes have been accommodated.
Please contact your Ontario Creates program consultant to discuss the specifics of your circumstances and contract deliverables.
Tax Credits
Processing of all cultural media tax credits (OPSTC, OFTTC, OCASE, OIDMTC, OBPTC) is continuing as usual. Please continue to monitor the Online Application Portal for updates and questions on your file from your analyst.
File reviews will not be held up if the administration fee has not yet been received. As cheques cannot be processed at this time, applicants are requested to register for e-payment here: electronic payment.
Where electronic payment is not possible and file reviews are complete, Certificates of Eligibility will be issued subject to applicants acknowledging, in writing, their obligation to pay the outstanding administration fee. Subsequent applications (submitted after return to normal business) from the company and their associated companies will not be processed until the outstanding administration fees are paid.
Refunds of tax credit administration fees will only be available by electronic payment.
Certificates cannot be picked up at this time. Applicants and CRA will be notified electronically when certificates are issued, including the certificate number for reference. Physical certificates will be available upon return to normal business.
Applicants are asked to upload video/sample production content for film and television credits or the digital version of a book for the OBPTC, instead of providing physical copies where it is an eligibility requirement. Where this is not possible because of size restrictions (limit of 35-40MB), certificates will not be withheld; the content should be delivered upon return to normal business.
Where possible, Tax Credit business processes have been temporarily modified to streamline reviews and fast-track certifications.
The Canada Revenue Agency has also implemented strategies to expedite the review of Film & Media tax credit applications which have been certified by Ontario Creates.
General Tax Credit enquiries should be sent to taxcredits@ontariocreates.ca
Film Commission
Film Commission services continue as usual. The Digital Locations Library remains available to users.
Film and television productions are required to ensure that workplaces are safe; that cast, crew and communities are protected; and that physical distancing is maintained as much as possible. Following extensive industry consultation, the Section 21 Health and Safety guidelines have been approved by the Ministry of Labour, Training & Skills Development. These guidelines are an important tool, but each production will need to determine their own specific implementation plan.
A return to work website Ontario – Ready To Rollhas been created to provide all the key resources in one place: Health & Safety guidelines; PPE suppliers; travel and border information; government supports; expanded studio space and locations; and film worker databases. The site provides the most current information and links and is updated regularly. The site can be found here: ONReadyToRoll
The Ready to Roll website also includes a Professional Development and Learning hub with a comprehensive listing of training resources ranging from industry certifications, health and wellbeing, specialty training (business affairs, voice acting, lighting, animation, etc), pandemic preparedness and general resources. The learning hub is here: LearningHub
We have also launched a corresponding Ready To Roll marketing campaign – promoting that Ontario is open for business and showcasing the depth of talent and services the province offers.
Ontario's unions and guilds also have useful information on their sites:
Events and Operations
Industry events and in-person meetings have been replaced with virtual events and video/teleconferences.
Staff are working remotely, but you can continue to be in touch with us by email and through the Online Application Portal as usual and we are monitoring voice mail, although responses may be slower than usual.
Please send your tax credit questions by email to taxcredits@ontariocreates.caand someone will get back to you as soon as possible. We are not able to respond to voicemail messages on the tax credits phone duty line at this time.
Our office is closed to the public but general inquiries can be sent to reception@OntarioCreates.ca.
Invoices and other documents should be sent by email where possible as Canada Post delivery is delayed.
We have suspended pick-ups at our office. We encourage you to sign up to receive payment by direct deposit: electronic payment / direct deposit.
Links to key contact information are as follows:
We want to help you promote your content and artists on social media. Please send us your suggestions at communications@ontariocreates.ca or include #ONcreates in your tweet so that we can support you!
Industry Resources
Ontario has an "Essential Business Information Line" that is available to small businesses who have questions about how re-opening guidelines applies to them. This may be a useful resource for companies who are wondering whether certain kinds of limited activity might be acceptable. The hotline number is: 1-888-444-3659.
Innovation Canada has developed a useful tool to help determine what support programs are available for your business: COVID-19 Supports for Business
Updates and resources are also available from the Federal Government and other creative industry organizations as follows:
WSIB has released health and safety guidelines for film, television and live performance during COVID-19: WSIB - H&S for F&TV and Live Performance
WSIB has released health and safety guidelines for film and television hosts, crews and employees during COVID-19: WSIB - H&S for F&TV Hosts, Crews, Employees
CBC is maintaining a current and comprehensive list of resources that you may also find helpful: Help for Canadian artists and freelancers
The Canadian Chamber of Commerce COVID has some great resources for small businesses here: CanadianBusinessResilienceNetwork