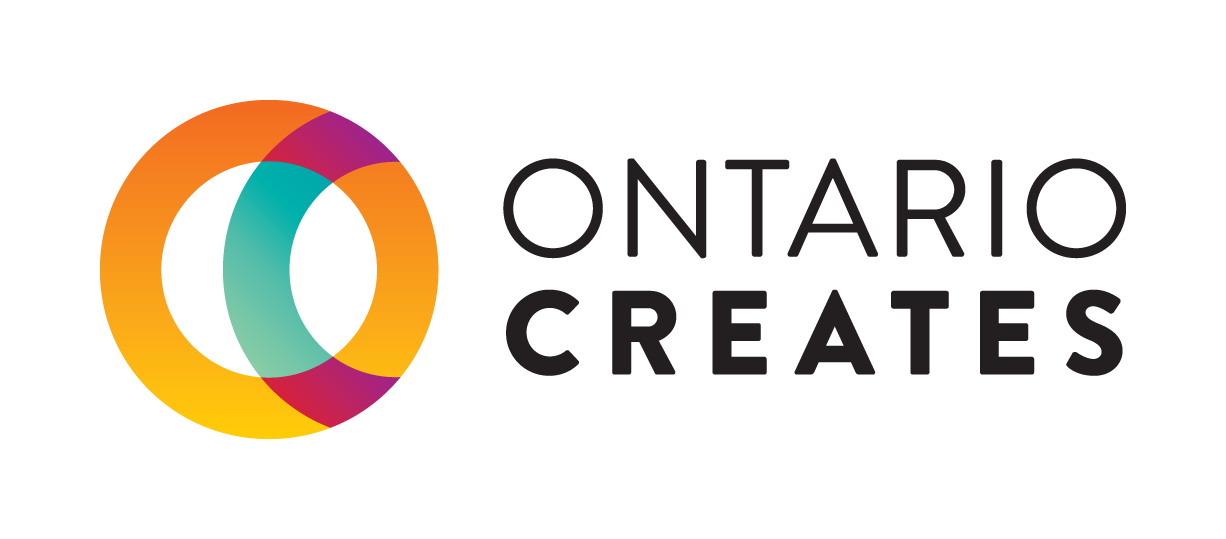 Export Fund - Film & Television
FUNDING DEADLINES
Film & TV :
Film Fund- Production
Cycle 3
November 17, 2020
5:00 PM EST
Film & TV :
Film Fund - Development
Deadline
January 29, 2021
5:00 PM EST
Film & TV :
Export Fund – Film & Television
Deadline 2
August 31, 2020
5:00 PM EST
Ontario Creates understands that COVID-19 has created many challenges across the creative industries. As a result of ongoing uncertainty for international travel, a second deadline has been added to this program. The second deadline is available for applicants who need additional time to plan 2020-21 international business activities.
Please Note:
The cost of participating in virtual activities/events that facilitate international business and audience development will be eligible including costs associated with the preparation of marketing materials.
As the COVID-19 situation evolves, successful applicants will be permitted to make activity changes as necessary.
Applicants can apply to either the April 20, 2020 deadline OR the newly added August 31, 2020 deadline. The activity window and program parameters will be the same for both program deadlines.
Please contact your program consultant in advance to discuss the specifics of your circumstances and projected deliverables.
Ontario Creates is now accepting applications for the 2020/2021 cycle of the Export Fund – Film and Television. The Export Fund program provides eligible Ontario companies with funding support to participate in export development activities that correspond to a strategy for company growth.These activities must produce measurable business development results (sales, pre-sales, financing, licensing and or publishing deals, etc.) for the participating company. The proposed export development plan must support the company's content creation and exploitation activities. Primary activities supported are market event attendance and targeted sales trips that support the strategy.
**UPDATED** Program Deadlines
Deadline 1: Monday, April 20, 2020 5:00 pm ET
Deadline 2: Monday August 31, 2020 5:00 pm ET
Funding Available

Successful applicants are eligible to receive up to $15,000 capped at 50% of the total costs for all activities.
NOTE: Full eligibility requirements and details can be found in Ontario Creates Export Fund – Film and Television Guidelines. Please read the guidelines completely before beginning your application. Ontario Creates reserves the right to revise Guidelines and Application Forms.
Application Process
Applications must be submitted via the Ontario Creates Online Application Portal (OAP) system. Applications submitted by any other method will not be accepted.
Prior to commencing an application, your Company's corporate information must be registered. If you do not have a user account on OAP, please go to https://apply.ontariocreates.ca and click on "Register".
If your company is registered, the Ontario Creates Export Fund program deadline will appear in your dashboard. To start the application, click on "Start new application" and follow the on-screen directions to access the application form.
Applicants are encouraged to start the application process well in advance of the deadline in case technical support is required. There is flexibility for completing the application form - you may begin at any time and save information as it is entered. Once saved, you can go back to edit and/or add information until the time when the application is actually submitted.
If you encounter problems setting up your Company's corporate information, you can email applyhelp@ontariocreates.ca for assistance. This email address can also be used for any technical questions you have about the OAP.
Information Sessions
| | |
| --- | --- |
| Webinar #1 | REGISTRATION CLOSED |
| Date: | Thursday, March 26, 2020 |
| Time: | 11:30 am - 12:30 pm ET |
| | |
| --- | --- |
| Webinar #2 | REGISTRATION CLOSED |
| Date: | Tuesday, March 31, 2020 |
| Time: | 11:30 am - 12:30 pm ET |
Enquiries
Program Coordinator, Industry Initiatives
Phone: 416-642-6695
programs@ontariocreates.ca
Enquiries regarding the Online Application Portal(OAP) should be directed to applyhelp@ontariocreates.ca.

To receive notification of upcoming deadlines and program updates, please register here with your complete contact information, including your full name, company name and telephone number, as well as the name of the program that you are interested in.