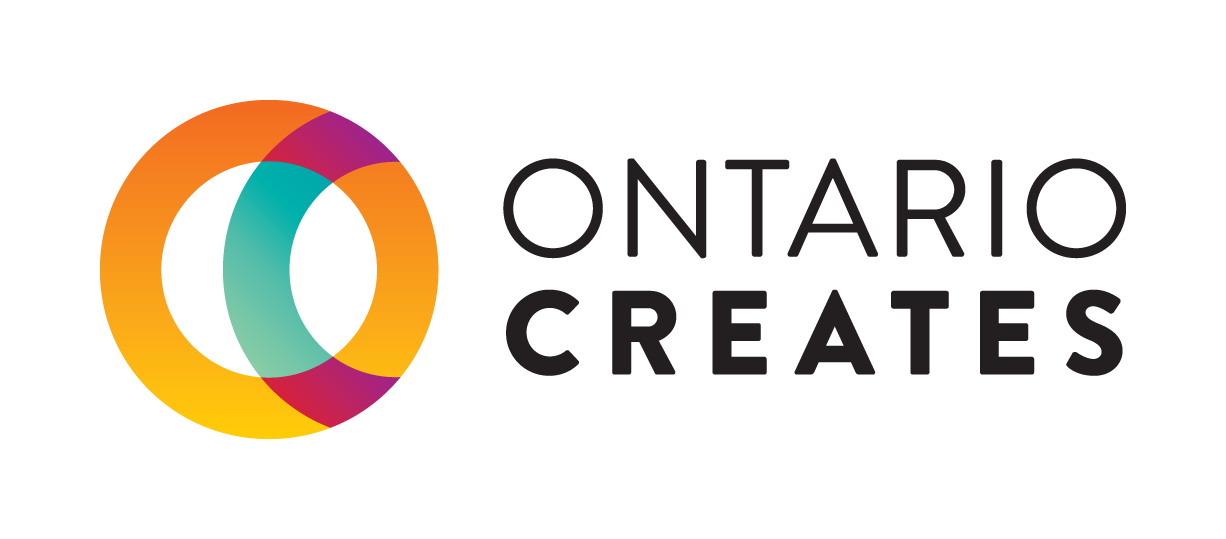 AcceleratiON Program Application
Please thoroughly review the information below, as well as the AcceleratiON program guidelines.

We strongly encourage applicants to attend information sessions (see dates and registration details below) and/or contact the Ontario Music Office in advance of applying.
DEADLINE
Wednesday, November 30, 2022 at 5:00 PM ET.

(Applications open Thursday, October 6, 2022)
Updated information and guidelines for the 2022-23 program year will be available when applications open in October 2022.
ELIGIBLE APPLICANTS
Eligible applicants must be:
Self-identifying Black- and Indigenous-owned businesses that generate the majority of their revenue from music-based activities;*
Incorporated or a registered business (with a Master Business Licence);
In operation for a minimum of one year; and
A legal resident of Canada, and must have been a resident of Ontario for at least one year at the time of application.
Businesses and organizations that have received support through any of the Ontario Music Investment Fund program streams are not eligible for this program.
Self-Identification:
Black: people who trace their roots to Sub-Saharan Africa, including those with origins in the Canada, the United States, the Caribbean and Latin America

Indigenous: First Nations, Métis, and Inuit peoples
For applicants with more than one owner, at least 50% of the ownership must identify as Black or Indigenous.
* Examples of eligible music businesses include: record labels, music publishers, artist managers, concert promoters, festival presenters, booking agents, recording studios, music production businesses, podcasters & owners of original content platforms, music publicists, and music marketing businesses. Artist-entrepreneurs that are expanding their vision to incorporate any of the above business models (beyond their solo/group's career) may also be considered.
FUNDING AVAILABLE
The total funding envelope for this program in 2021-22 is $200,000.
Minimum requested amount: $2,500
Maximum requested amount: $20,000

Spending must be incurred between April 1 and December 31, 2022. Please review the AcceleratiON Guidelines for more details on eligible activities and costs.
APPLICATION PROCESS
Applicants must submit their applications electronically through the Ontario Creates Online Application Portal (OAP) at https://apply.ontariocreates.ca.
Applicants that do not have a user account on OAP should go to https://apply.ontariocreates.ca/ and click on "Register." For assistance, please see the "OAP Quick Start Guide".
For technical assistance, please contact the OAP Helpdesk at applyhelp@ontariocreates.ca.
Applicants are strongly encouraged to begin the application process early to allow ample time to compile and complete the necessary information. The application can be worked on over time and information can be saved as it is entered. Once saved, information may be added/edited until the time when the application is submitted.
All requested documentation must be submitted by the program deadline. The Ontario Music Office is not obligated to follow-up with applicants to request missing documentation.
Late applications will not be considered for funding. Prior discussion with Ontario Creates regarding the eligibility of an activity does not guarantee funding.

The following information is for reference only as the 2021-22 OMIF program year is now closed. Updated information and guidelines for the 2022-23 program year will be available when applications open in October 2022.
APPLICATION MATERIALS
The AcceleratiON guidelines contain an overview of the information that is required to be submitted with an application, however, the application itself can only be submitted via the OAP.

You must have a user account in order to access the full application form. In order to set up a user account, please visit https://apply.ontariocreates.ca and click on "Register." For assistance, please see the "OAP Quick Start Guide".

Please start the application process at least two weeks ahead of the deadline in order to allow ample time to complete the registration process, compile the required application materials and complete the application questions.