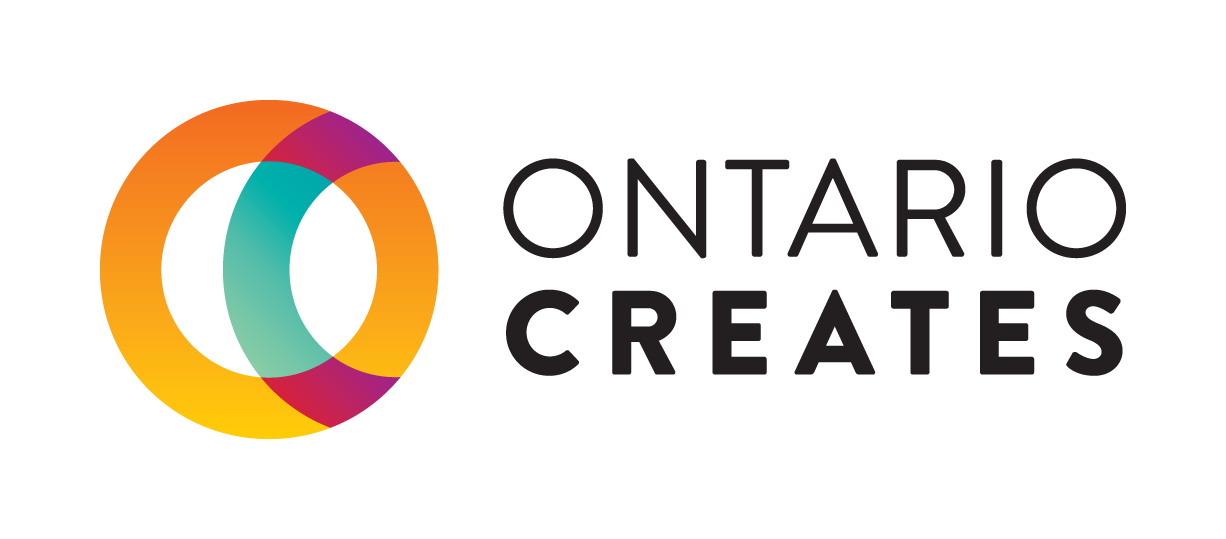 OMIF – Music Creation
FUNDING DEADLINES
Deadline
October 6, 2021
5:00 PM EST
Music :
Music Industry Initiatives
Deadline
October 28, 2021
5:00 PM EST
Music :
Global Market Development for Music Managers
Deadline
July 29, 2021
5:00 PM EST
Deadline
July 15, 2021
5:00 PM EST
Ontario Creates understands that COVID-19 has created many challenges across the creative industries.

Projects may address necessary COVID-19 responses, in keeping with the program objectives. Companies will be permitted to budget funds for operations-related costs, including salaries. Project outcomes should account for these types of necessary expenses.
The cost of participating in virtual activities/events that facilitate international business and audience development will be eligible including costs associated with the preparation of marketing materials.
As the COVID-19 situation evolves, successful applicants will be permitted to make activity changes as necessary.
Please contact your program consultant in advance to discuss the specifics of your circumstances and projected deliverables.
The OMIF Music Creation (MC) stream supports the development of competitive, sustainable music companies in Ontario that take risks discovering and developing talent – particularly emerging artists – and bringing it to market.

MC will provide funding to eligible domestic record labels, multinational record labels and domestic music publishers to support business activities that are focused on: expanding artist rosters; investing in professional recording and production; facilitating job creation; undertaking export market development; enhancing business capacity; and increasing and strengthening diversity within Ontario's music industry.
Funding is provided in the form of direct grants towards the costs of eligible activities. The OMIF Music Creation stream requires applicants to provide a matching contribution to ensure that maximum ROI is achieved from provincial investment. Applicants must demonstrate clear, measurable outcomes which align with the objectives of the Music Creation stream.

Deadline
Thursday, July 15, 2021 at 5:00 PM ET

NEW - Eligible Activity Window: Activity spending may commence once an application has been submitted (at applicant's own risk), provided a valid certificate of insurance is in place. Applicants may begin incurring expenses related to their activities no earlier than the date of application submission (pending funding approval) and no later than 90 days following the date of funding approval. Applicants that receive funding will have 12 months to execute their activities. The spending window will commence on the date that the first expenditure is incurred for any activity within the company's application. Please see the FAQs for more details and examples that demonstrate the options available to applicants in terms of the starting and ending dates for their activities. Activities must be completed with all expenses incurred and all deliverables provided by the applicant's final report date, and no later than February 15, 2023.
Eligible Applicants
Domestic Record Labels, Multinational Record Labels, and Domestic Music Publishers
Eligibility as a domestic record label may extend to high potential Black and Indigenous self-releasing artist-entrepreneurs. Potential applicants to which this situation applies must contact OMO at least three weeks ahead of application deadline to discuss.

Full eligibility requirements can be found in the Music Creation Guidelines.

Note: Music Managers are eligible to apply for export travel support through the Music Industry Initiatives Program.

Funding Available
Funding is available in the form of a direct grant.
Up to 50% towards the cost of eligible activities
The maximum funding is 40% of the company's two-year* average of total revenue to a maximum cap of $350,000. The minimum funding request is $10,000.
Applicants must have minimum annual revenues of $25,000 from core business activities as a record label or music publisher.
* Due to the potential negative impact that COVID-19 may have had on a company's 2020 revenue levels, Ontario Creates will consider calculating a company's maximum OMIF request based on 40% of their three-year average revenue figure rather than a two-year average. Applicants wishing to request this exception must contact the OMO at least three weeks ahead of the deadline to discuss.
NOTE: Full eligibility requirements and details can be found in the Ontario Creates Music Creation Guidelines. Please read the guidelines completely before beginning your application. Ontario Creates reserves the right to revise Guidelines and Application Forms. Please ensure that you have the current versions before preparing your documentation.

Application Process
IMPORTANT: First-time applicants must contact the OMO at least three weeks ahead of the application deadline to discuss eligibility. Email inquiries to OMO@ontariocreates.ca.
Applicants must submit their applications electronically through the Ontario Creates Online Application Portal (OAP) at https://apply.ontariocreates.ca.
Applicants that do not have a user account on OAP should go to https://apply.ontariocreates.ca/ and click on "Register." For assistance, please see Ontario Creates' website for the "OAP Quick Start Guide".
For technical assistance, please contact the OAP Helpdesk at applyhelp@ontariocreates.ca.
Applicants are strongly encouraged to begin the application process early to allow ample time to compile and complete the necessary information. The application can be worked on over time and save information as it is entered. Once saved, you can go back to edit and/or add information up until the time when the application is actually submitted.
Late applications will not be considered for funding.
Prior discussion with Ontario Creates regarding the eligibility of an activity does not guarantee funding.
Information Sessions
Interested applicants are strongly encouraged to attend an upcoming Ontario Creates Information Session. Please complete the online registration form by 5:00 pm ET on the day prior to the Information Session. Unregistered guests will only be accepted if space permits.
OMIF 2021-22 Music Creation Info Session Presentation
| | |
| --- | --- |
| Webinar #1 | REGISTRATION CLOSED |
| Date: | Thursday, May 13, 2021 |
| Time: | 11:00 AM - 12:30 PM EST |
| | |
| --- | --- |
| Webinar #2 | REGISTRATION CLOSED |
| Date: | Tuesday, June 15, 2021 |
| Time: | 2:00 PM – 3:30 PM EST |
Recording of Information Session held on June 15, 2021.
Guidelines and Application Forms
Applicants are encouraged to thoroughly review the guidelines and OMF Overview, and if necessary, register your company's corporate information with the OAP.
Enquiries
Program Coordinator, Music Creation
416-572-0436
OMO@ontariocreates.ca
Enquiries regarding the Online Application Portal (OAP) should be directed to applyhelp@ontariocreates.ca
To receive notification of upcoming deadlines and program updates, please register with your complete contact information, including your full name, company name and telephone number, as well as the name of the program that you are interested in.
Frequently Asked Questions
---
OMIF - General
OMIF - Music Creation
OMIF - Technical